Faith groups gathered at the Ecumenical Centre on 16 January to evaluate from faith and human rights perspectives the outcomes of the 23rdConference of Parties (COP 23) of the United Nations Framework Convention on Climate Change. They discussed the role of faith-based organizations in the Talanoa Dialogue emerging from COP 23 and began to cooperate for effective and meaningful faith-based engagement in COP 24.
The event was organised by the Geneva Interfaith Forum on Climate Change, Environment and Human Rights composed of the World Council of Churches (WCC), Brahma Kumaris and Franciscans International, among others.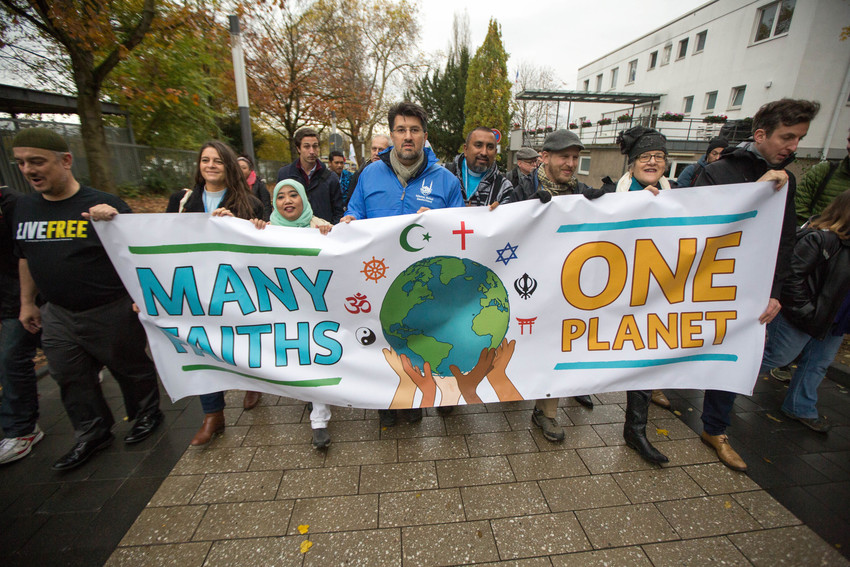 Chaired for the first time by a small island state at the forefront of climate impacts – Fiji – poor and climate-vulnerable nations joined together at COP 23 to call for greater ambition in global climate negotiations: keep global temperature rise to 1.5 degrees Celsius above pre-industrial levels to prevent catastrophic warming and increase national commitments in order to meet this target.
The Paris Agreement obliges countries to keep global warming increase to 2 degrees Celsius but studies indicate that the current trajectory of greenhouse gas emissions will likely take the planet to over 3 degrees Celsius. This will have dire consequences for the world and especially the world's poor in terms of adverse impacts on health, livelihoods, food and water security.
Against this background, panellists at the event titled, "Debriefing COP 23: Faith and Ethical Perspectives," expressed general disappointment at the last round of climate talks held in Bonn from 6-18 November 2017.
Read more here.