The ECEN Leadership Team met again in Brussels on 16-17 October attended by all its members. The two main items on our agenda were firstly making plans for our next Assembly in Poland in 2018, which will also be the 20th anniversary since the founding of the Network. Secondly, we will be making a contribution to the CEC Assembly taking place in Novi Sad, Serbia next Spring - under the theme "You shall be my witnesses:  - justice, hospitality and witness".
Other matters discussed included arrangements for the new Roman Juriga Award:  a different CO2 Compensation Scheme for both ECEN and CEC; our ECEN communications and the launch of our new website in December 2017. We also looked at encouraging churches to highlight and support the forthcoming COP23 gathering in Bonn.
Reports from recent conferences (Edinburgh, Budapest and Reykjavik) were shared – please see links: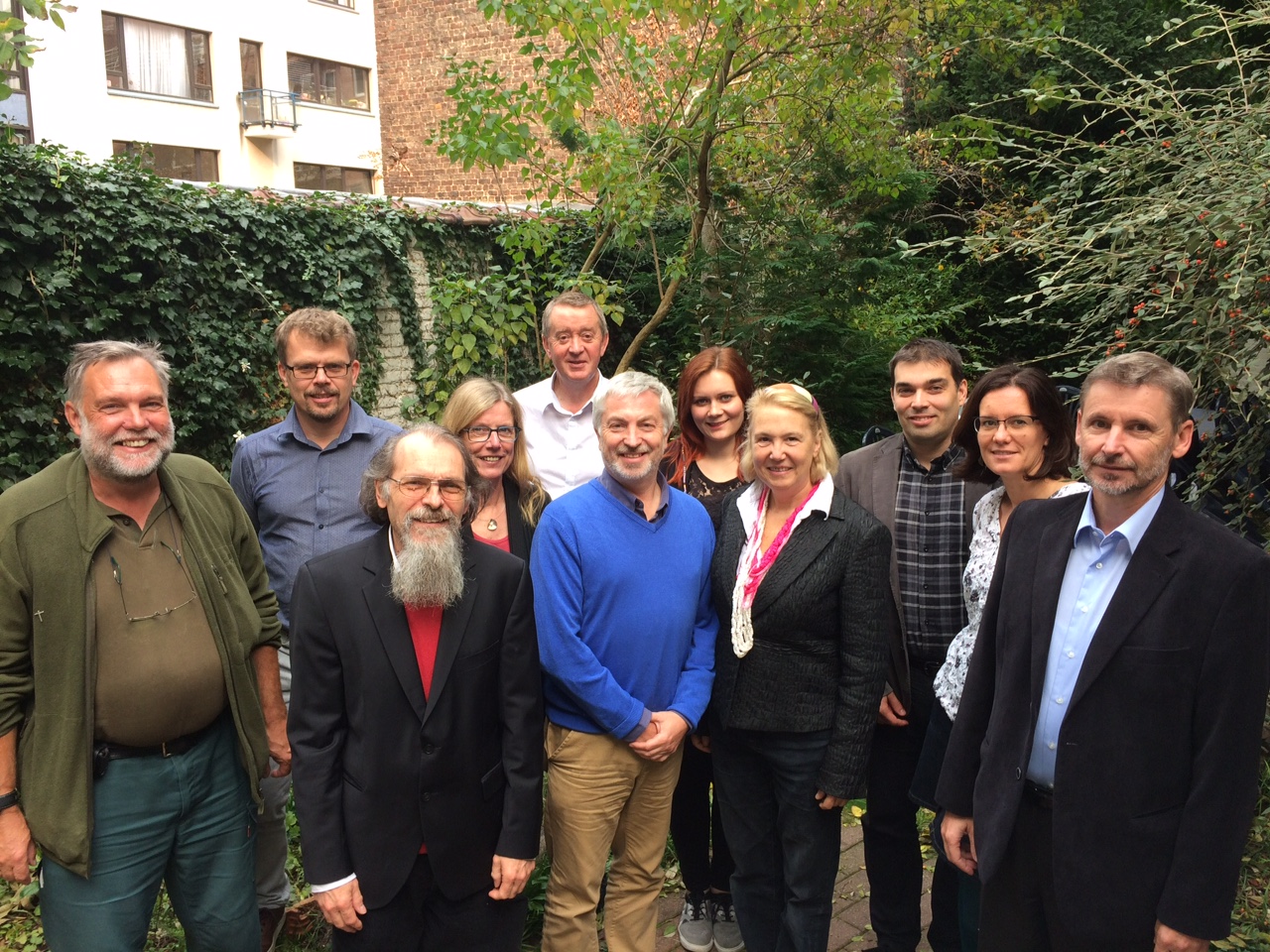 This photo of the team is missing our friend Henrik Grape from the Church of Sweden who had to leave our reunion early.
Martyn Goss 18.10.17