3 June 2021 11pm NYC/ 5pm CET online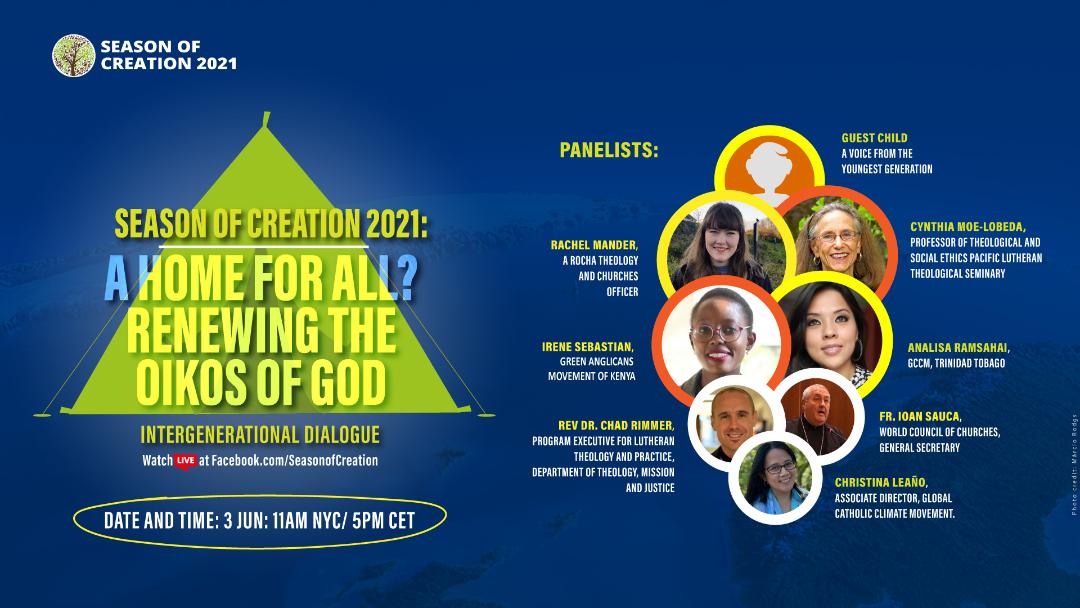 Learn more about how you can participate in the Season of Creation by attending the intergenerational dialogue on 3 June about the 2021 theme. The dialogue will be broadcasted on the Season of Creation Facebook Page.
"We all have our own experiences of home, and reflecting on what 'home' means reminds us of personal memories and specific places," said Rachel Mander, Theology and Churches Officer at A Rocha, a Christian conservation organization.
"As we look ahead to Season of Creation and the opportunity to explore our shared and common home of the Earth, we will first hear three women of different generations discuss together how they understand home, and the way this is changed by different contexts and times. It will be a wonderful way to launch this year's theme."