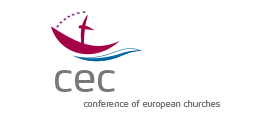 The General Assembly of the Conference of European Churches (CEC) 2018 will take place from 31 May – 6 June in Novi Sad, Serbia. The Assembly will be an opportunity for 115 member churches of CEC to asses a joint work in the previous period and to agree on priorities for the future.
The Assembly will meet under the title "You shall be my witnesses" (Acts 1:7-8), with the particular accents on three key words summarising the current ecumenical challenges in Europe: Witness, Justice, Hospitality. The Assembly will address the number of themes related to the joint work of churches at the continent and the future of Europe. ECEN will offer its contribution to the discussion and to the programme of the Assembly by organising a workshop on the theme: Witness to Climate Change and efforts for sustainable future. ECEN will in the workshop highlight that growing number of churches, ecumenical organisations and individual Christians contribute to addressing climate change on national, regional and local levels.

ECEN workshop will underline that through working on care for creation churches:
Provide witness to climate change
Christians and churches are not passive observers of the world around. They raise their concerns and use theological arguments in order to provide a witness about the presence of Gospel in facing challenges of the contemporary world.
Highlight the need for justice in caring for God's creation
Justice is an intrinsic part of churches' engagement in protection of creation. Ecological justice cannot be separated from other forms of justice. Diminishing of ecological footprint, improving of ecological standards of church buildings, reducing of energy consumption and overall eco-management are discussed in many churches from local to national levels. Sharing of experience and good examples is in this regard of enormous importance.
Emphasize the need of hospitality to all creatures
Ecological degradation, uncontrolled production of waste and climate change have become threats for overall integrity of nature, its richness and variety, as well as for healthy life.
Nature protection and protection of biodiversity are therefore increasingly relevant for churches' consideration and action.
The workshop will offer the space for rising awareness, sharing of experience and for an intensive sharing and discussion leading to strengthening of a joint churches' voice caring for creation.