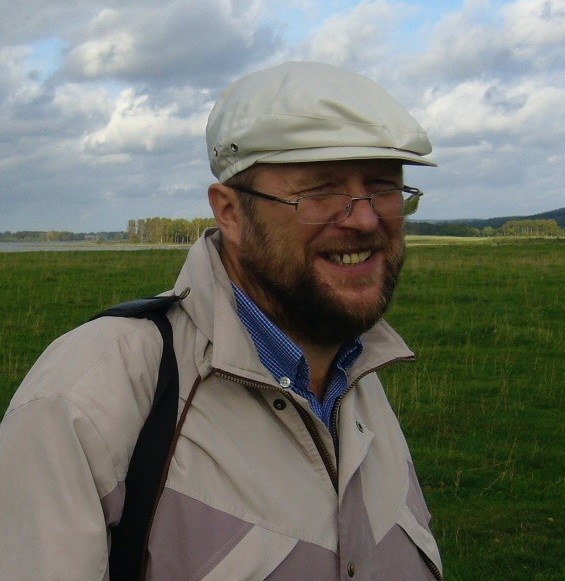 The European Christian Environmental Network Roman Juriga Award (RJA) for inspirational innovation for church environmental projects across Europe is to be launched in 2017 in memory of our dear friend and colleague from the Orthodox Church in the Czech Lands and Slovakia. Sadly he died in 2016 at the early age of 53.
Roman was a Christian leader who worked tirelessly with his church and with partners across Europe to develop new and exciting green initiatives, especially with a focus on renewable energy technology and underpinned by a passion to respect and protect the integrity of God's inhabited Earth.
He was a founder-member of ECEN and co-hosted its initial gathering at Vilemov in 1998. His particular interest and active ministry was to develop practical energy projects using renewable technologies and a number of solar, hydro and wind schemes in various places offer tribute to his enthusiasm and commitment.
The Roman Juriga Award was set up continue his aspiration to recognise and affirm Christian environmental action which is realistic, realisable and easy to be replicated elsewhere, taking account of social and economic implications. A variety of themed work includes:
Christian Environmental Education
Time for creation and initiatives in worship and spirituality
Recycling
Eco-management
Waste, water and health issues
Renewable energy
Nature conservation and Biodiversity Protection
Transition Lifestyles
Sustainable transport and travel
The RJA wishes to recognise positive achievements and seeks to support projects that display creative solutions to environmental challenges through our European churches. ECEN wishes to identify and support people and projects that display vision, courage and conviction as they take on their individual challenges that will ultimately improve the lives of people living on this planet, or seek to protect the world's natural and cultural heritage as part of God's whole Creation.
For example, we will be looking for notable efforts that are making church buildings greener: innovative ways to save or generate energy, either by adapting existing buildings or in new builds to reduce draughts, retain heat, or take advantage of natural daylight, local achievements in reducing the carbon footprint of a church, congregation or other community, or promoting biodiversity and wildlife conservation.
The RJA will be issued every two years at the ECEN assemblies, with the winner receiving €2,000, a plaque and certificate. Submissions will be assessed by a small ECEN panel of judges through the ECEN Enabling Team. Applications are accepted from community projects, churches and ecumenical initiatives, with a preference given to local engagement and impact.
Entry forms and guidance for applications are downloadable from the ECEN website: www.ecen.org
The closing date for the first round will be 31 January 2018. The winner will receive the award at the ECEN General Assembly in 2018.